We are a group of riders passionate about big and clean wakes. We started making our solid ballast bags ourselves and soon noticed the great need for WAKEBAG in Europe. We created a product that is easy to transport, good quality and comfortable. With time we evolved- riders became customers, customers became friends and wakebag became the name. We are more than just a brand - We are a community.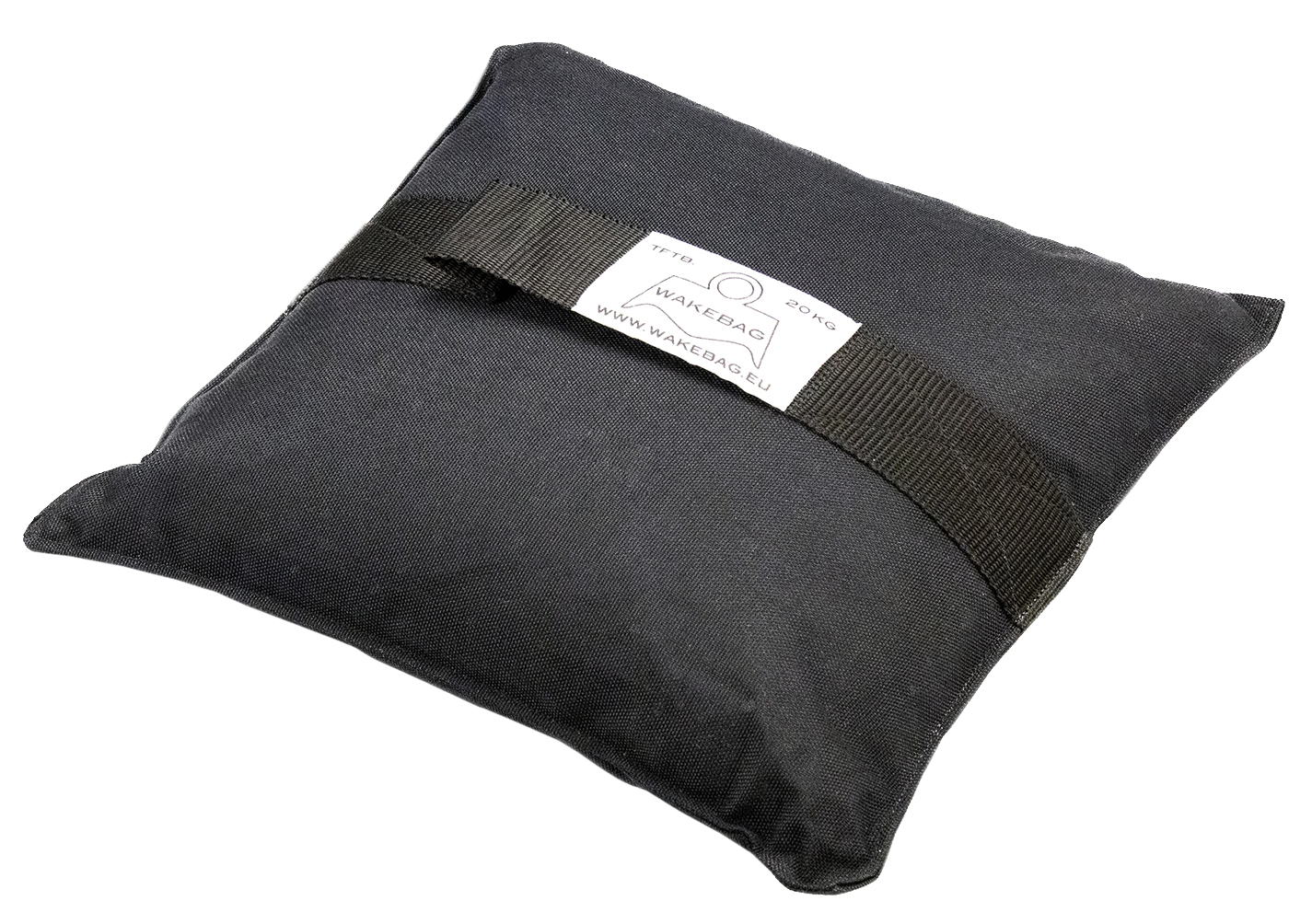 Wakebag is the best and most compact wakeboat ballast on the market. One liter wakebag filling weighs 4.2 kg. We deliver the best quality bags that are safe for your boat. You can use wakebags in combination with the factory ballast system.
20 kG (44lbs) solid ballast

Cordura 1200 2PU bag + nylon carrying strap

Nylon inner bag with PVC coating

28 x 26 x 8 cm
The dead weight of Wakebags makes a big difference when it comes to adding extra ballast in your boat. Water ballast will inconsistently weigh your boat due to sloshing.
We know how important it's for you to have a clean wake, a big wave or the smoothest wake. Use Wakebags for Wakeboarding, Wakesurfing, Waterskiing or Trick Skiing.